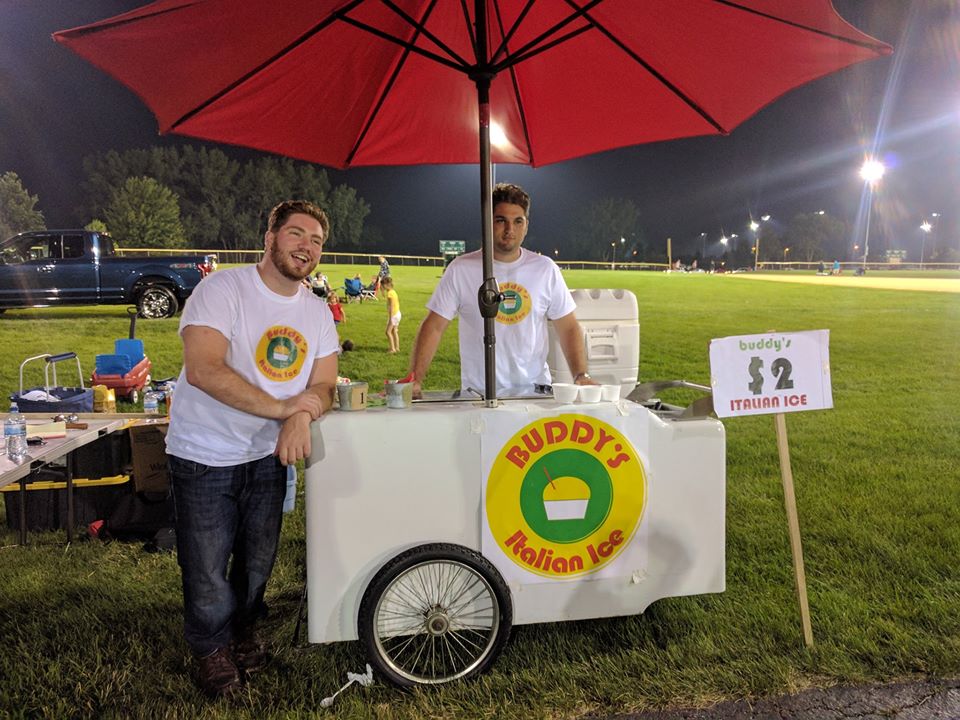 Frank and Austin at one of their first major events
Brothers Austin and Frank turned a dream into reality. Starting from the ground up pushing a cart around and scooping the best Italian ice around we realized we outta open a store front.
With our efforts we were able to serve up folks from all over the city. As far north as Evanston, lincoln Park, all the way down to Orland Park and Frankfort. Now we are Thrilled to offer a location where you can get Buddy's Italian Ice and now Stunod's pizza. We will be keeping the same mindset as always. Simple, fresh, all natural, and delicious.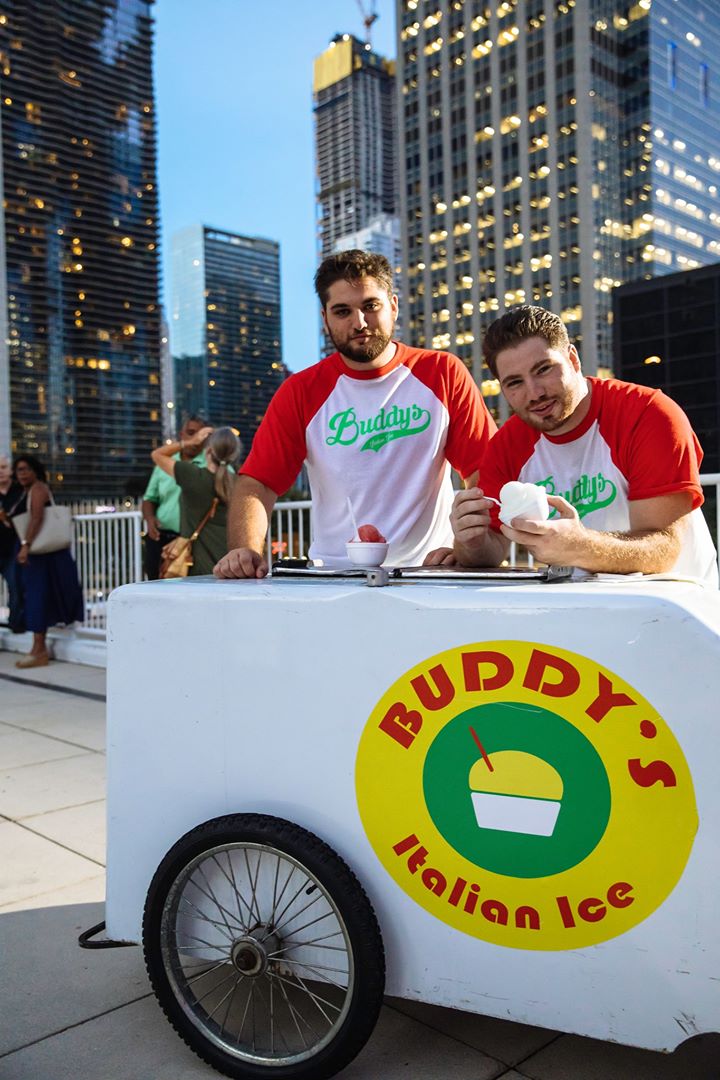 the Brothers on the rooftop at Millenium Park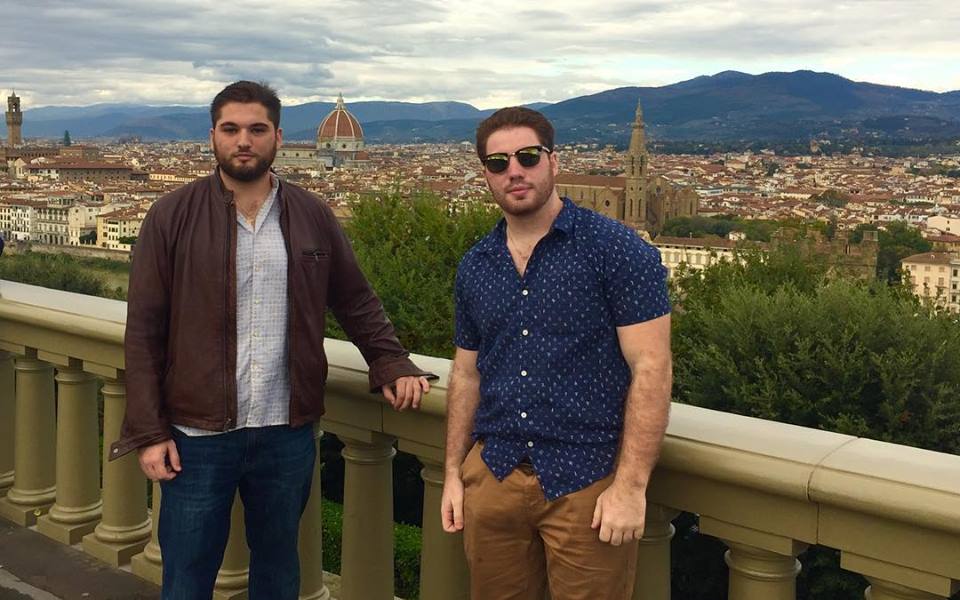 Austin and Frank in Florence Italy taking classes on making pizza
We have been blessed to have grown up in a family with plenty of influence in the pizza industry. Even more so by having so many great people that have showed us the ropes and to offer us such influence into our craft. Even having the chance to fly to Italy and take classes on how they make pizza I mean c'mon now. We are very excited to show you what we have learned over the last couple years.
Most importantly Austin and I just want to say how much we appreciate each and everyone of you guys. Ma and Old Man your endless support is never taken for granted we love you guys dearly. To our sisters you guys have been the absolute best help we could ever ask for. To all of our Friends and Family we can't say thank you enough for the support, kind words, and positive critiques. To our customers you guys keep this dream alive and for that we our indebted to you. to those giving us a shot for the first time and to those who stood in line on hundred degree days waiting for some ice. You guys have got us to where we are today. We owe it all to you guys. So please come join us for our grand opening week Friday October 11th to help us celebrate our Grand opening. Can't wait to see you guys.